10 Advantages of studying abroad in Canada that few other countries have

1. Canada invest heavily in their education system
Canada's investment in education per person is higher than any other country in G8 block and is ranked top 3 in The Organisation for Economic Co-operation and Development  (OECD).
Canada is superior to Australia in terms of education investment per student each year. This number in Canada is currently 25.503 USD, where as Australia's is only 19.916 USD
2. Canada's degree and certifications are recognised worldwide
Overseas students after graduating Canada Universities can continue studying post-University programs in famous Universities worldwide or find a job in Major companies in developed countries and Canada itself.
3. Canada is among the top in terms of living standards
In recent years, a survey from the United Nations showed that Canada is a top ranking country in terms of living standards. The survey was made in 174 countries and is based on 200 different indexes. Canada was ranked highest for education system, healthcare, while the rate of crime and abuse are very low.
Besides, Canada's immigration policy are very open. If you get a job right after graduating, or have any job within 90 days, you can stay for at least 8 months, and at most 3 years depending on your course.
4. High living standards but low price
In the last 3 years, the rate of inflation in Canada is among the lowest compared to other developed countries. However, Canadians have the highest living standard among those countries.
Over 65% the population own a private house with high proportion having long term goods such as cars, refrigerators, TVs, mobile phones, radios,…
5. A hospitable country
Canada is a country of immigrants with both the tradition and the policy encouraging multiculturalism. Nearly every race of the world is present in Canada. Therefore, nearly every type of food, goods and entertainment along with unique cultural aspects of different races are available in Canada.
6. Beautiful natural environment and scenery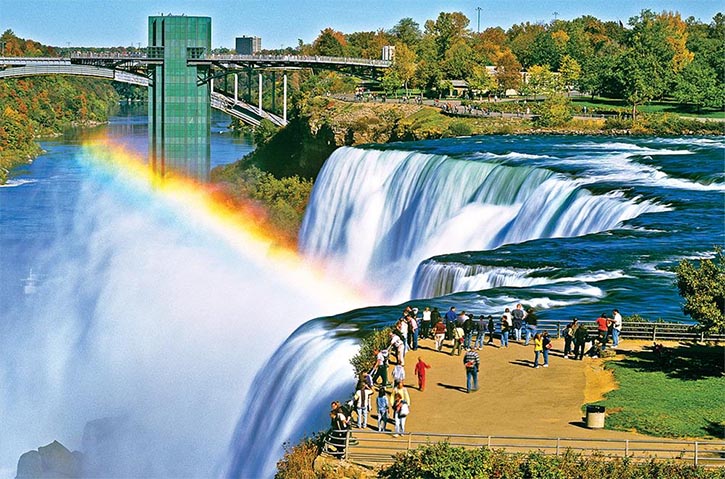 Overseas students coming to Canada will be able to enjoy one of the best natural environment in the world.
Canada has varied terrains, and is a great place for outdoor activities: British Columbia beach, Victoria island, Rocky Mountains in Alberta, Great Lakes in Toronto,… and marvelous theme parks, old streets in Montreal, Quebec,…
7. Canada is famous for a safe, fair and peaceful society
The crime rate in Canada is declining regularly since the 90s. In 1999, security departments report that this trend has continued for 6 years in a row.
Until 1999, abuse has been dropping for 5 years in a row, and the rate of crime related to human life is even lower than 1% in crime reports. Unlike, its neighbour, USA, firearms are prohibited.
8. Developed science, technology
Canada is ranked highly in terms of IT and computer, famous for its communication, transportation, and engineering progress; Even more special are space developments, microelectronics, medical equipments, software development, hydroelectronic, nuclear power, laser and optics, biotechnology and food processing, oceanology and environment researches.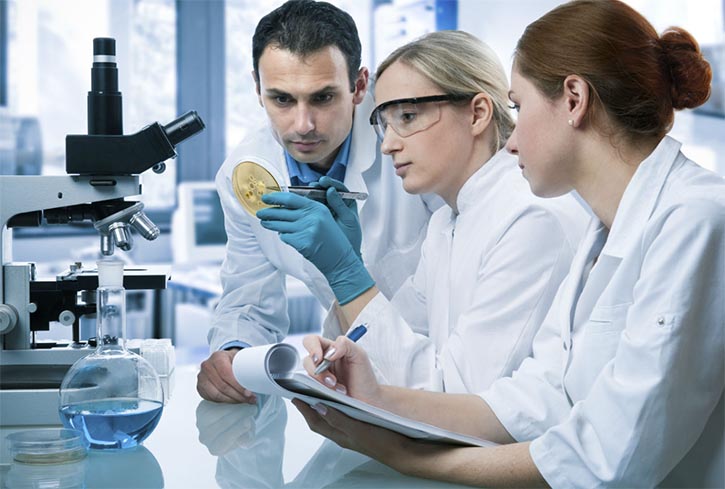 One of the telecommunication achievements in Canada is the CANTAT 3 cable of Teleglobe, the first cable in the world, leading through the ocean, multimedia with high quality and capacity. The telecommunication Organisation Stentor – Canada invested 8 billion dollar in broadband technology to provide high quality service to 80% of the citizens by 2005.
Canada is also one of the first nations to connect schools and libraries through the Internet, and the Schoolnet program from here was delivered to the world. With most of their schools and libraries connected, Canada is speeding towards connecting all classrooms in the near future.
9. A bilingual country
Canada has two official languages which are French and English. 75% the population speaking French lives in Quebec on the East of Canada. According to statistics from 1991, French is the mothertongue of 82% the Quebec population. However, there are French speaking communities across the country.
Today, there are about 800 million English speakers and 250 million French speakers worldwide. With two official languages in Canada, students can learn one or both of them through ESL or FSL programs with experienced native speakers.
10. Canada education has competitive price
Comparing the tuition fee and living cost between countries for international students, the price in Canada is very reasonable.
Specifically, the tuition fee is only around 16.700 USD, whereas in Australia or USA, the cost would be 24.000 USD and 28.000 USD respectively.
If you have any question regarding studying in Canada, contact HRD GLOBAL to be consulted directly and for free!